Children and the Earthquake in Turkey
Photographs from the earthquake area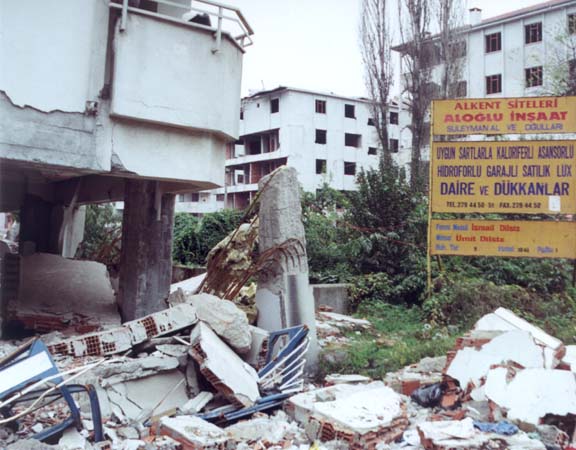 The contractor's sign tells a story. The piece of concrete sticking out of the ground in the centre of this picture used to be one of the columns supporting the first floor of the block to the left. Under the shock of the earthquake, the flimsy column fractured and the building hopped up over and down to the left, leaving only the bent reinforcing steels to show the now z shaped path of the column.
The contractor's sign says, "Aloglu Construction - At suitable prices - Luxury Flats and Shops with Central Heating, Elevators, Water Pumps and Parking."

If you want a high resolution version of this picture, send us an Email with the name of the photo you want.